The Online Agricultural Exhibition

Cutting width: 1.8 m
Tractor power: 61 kW
The mower-shredder is intended for mowing and shredding wastelands, mowing uneaten grass on pastures, maintaining interrows in orchards, shredding post-harvest residuals, initial preparation of soil for crops and other similar jobs. The ...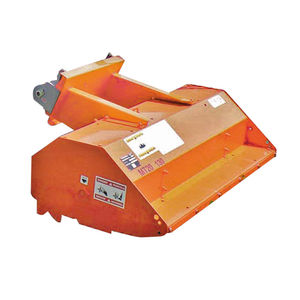 Good for cutting high grass or for removing weed and pruning. Used by farmers as well as by skilled people for the green maintenance of private companies or municipal areas, it also useful in cleaning around ditches and embankments.

mounted mulcher
T-DSP series
Cutting width: 929 mm - 2137 mm
Minos Vertical Mulcher with vertical blades is an important equipment that is driven by the tractor tail spindle and connected to it with three point hitch system. It works vertically on the surface of the soil and it ...

The P4580 is a strong universal crane with an extensive outreach. Its outreach is 8.0 m, its lifting moment 45 kNm and its slewing torque is 12 kNm. The crane, equipped with a hydraulic boom extension (2.9 m) and a wide-angle joint, ...