The Online Agricultural Exhibition
trailed bale unroller
BPX9000
... and need in a bale processor. The easy to operate machine is built tough, produces even, consistent feed with minimal maintenance, and the optional large square bale kit offers the versatility you need. ...
• Wrapped round bales ø to 1m80 (1000kg) 3rd function required. • Option : Manual or hydraulic offset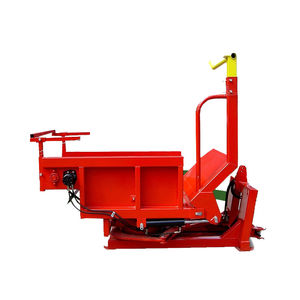 Unwinding the straw bales come in two versions: with a swivel chassis hydraulically or without chassis.
mounted bale unroller
H-920
Round bale unwinding machine is intended for unwinding bales of straw and hay, as well as silage bales wrapped in foil, directly in the feeding passage or other places appropriated for ...
trailed bale unroller
CrossCut
In the CrossCut A model, all the functions can be controlled from the tractor cabin with an easy-to-use control unit. The control unit includes a micro joystick to control the discharge chute. Thanks to the speed sensor and proportional ...
See the other products
ELHO Oy Ab
trailed bale unroller
TAG 120
● TRAILED BALE CUTTER FOR CYLINDRICAL BALES WITH 4 SWIVEL WHEELS ● SUITABLE FOR CUTTING BALES OF GRASS, SILAGE, STRAW, MAIZE, ETC ● CUTTING LENGTH IS ADJUSTABLE ● MODEL AVAILABLE WITH ...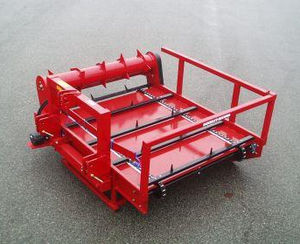 mounted bale unroller
Rondo-Dan
... diameter of 180 cm and with a max. round bale weight of 850 kg. The 2 three-point mounted bale spears of the Rondo-Don collect the bale and place it on the unwinder table. Hereafter, ...