The Online Agricultural Exhibition
Hydraulically folding overhead transfer unit »POM-Over« e.g. for potatoes, carrots etc.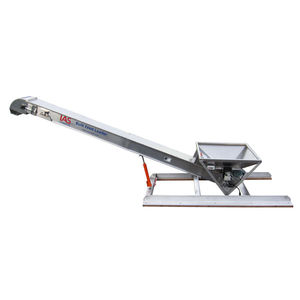 ... and off-load bulk feed bags up over a low profile collection hopper that concentrates product onto an adjustable high-speed conveyor. Ideally suited for moving product from a floating feed storage shed out to boat-mounted ...
firewood conveyor
13-VT50
... Transport wheel making it easy to move • Sturdy clever design The conveyor is easy to move with the wheels positioned centrally for good weight distribution. Simple height adjustment and belt tensioner ...
See the other products
Kellfri AB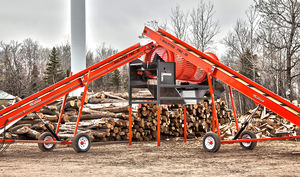 firewood conveyor
FWC Series
... split firewood and other materials into a truck or trailer. Multitek offers two rugged, mobile firewood stacking discharge conveyors Model FWC-20 in 20' (6.06 m) length FWC-30 in a 30' (9.09 m) length and 30" (76 cm) ...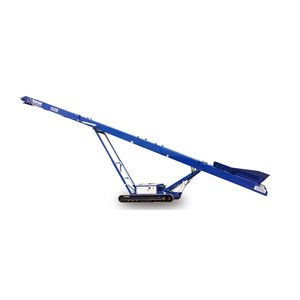 ... Stacking Conveyor is an innovative conveyor which can often eliminate the need for a wheel loader. Fed by a large hopper, the generous 42-inch wide (107 cm) conveyor can easily keep ...
See the other products
Peterson Pacific Corp.
FEATURES: Designed for large operations, contractors and stations to maximise throughput times and reduce labour costs Light weight Galvanized Trailer Non slip perforated alloy working platform on both sides Includes 9HP Honda Hydraulic ...
See the other products
prattley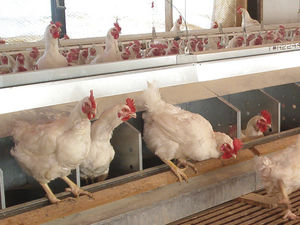 Use of Chore-Time's Side-Belt System Provides These Benefits: Easy Management Nest lids are hinged to facilitate training the hens not to roost in the nests. In the event of a power outage, egg tray covers are hinged ...
See the other products
choretime
Conveyor belts of various shapes and lengths for the transport of loam, peat and pumice.
... the conveyor : Width : 35 cm / length of conveyor : 5 meters Height of loading / unloading : 60 cm / Min: 1.7 m - Max: 3 m Dimensions of the funnel : 70 x 40 cm Dimensions of transport : L 2.6 x W 1.2 ...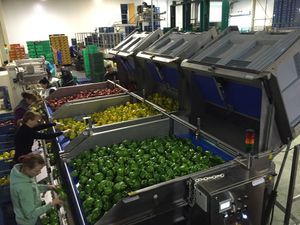 ... automatically dosed supply by means of a tilting lever or with sensors and conveyor belts which supply the peppers in a controlled manner to the semi-trailers. The system is entirely programmable using ...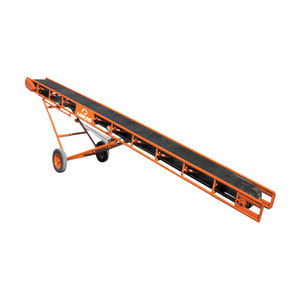 grain conveyor
LKS-CB series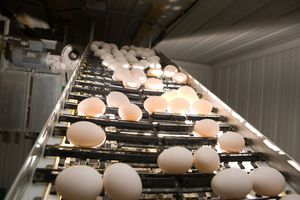 ... production is progressing at any given moment. The system also automatically regulates the speed of the egg belts so that the supply on the collection belt is always precisely geared to the packing capacity. ...
Product Description A belt recollection system for transporting eggs between houses, in a soft and precise manner allowing to overcome obstacles, slopes and long runs. Great capacity to transport eggs, avoiding ...