The Online Agricultural Exhibition

MAIN FEATURES The universal fast-coupling trolley is ideal for transforming supported subsoilers into towed subsoilers to be mounted on crawler tractors without three-point hitches. The trolleys from the CTR line are fitted with adjustable ...

Payload: 13,608 kg
... delivers unprecedented durability and increased flexibility in its design. Made to reliably cycle thousands of times, Oxbo dump carts load low and dump high.

The 4300 Bulk Bed offers a new look and enhanced features. The need to ship beds economically around the country and across the world influenced the modular boltable V design. The V design makes cleaning the bed easier and providing easier ...
See the other products
Spudnik Equipment Company LLC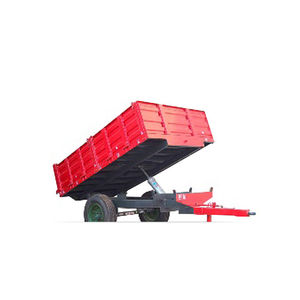 Payload: 3, 4, 6 t
Mahindra Trolley primarily helps in transportation of agriculture produce. It is available in various sizes and can be attached with tractors of different HP type.

The Great Plains Sub-Soiler Hitch is quite capable as a tough 3-point pull package. The SSH can turn your 3-point sub-soiler, no-till drill, or other 3-point implement into pull-type machines – no longer requiring the normal hassle of ...

flatbed trailer
Speedy tank
Speedy Tank consists of a flatbed trailer with side boards, suitable for road goods transport, equipped for quick connection with our transportable tanks in accordance with the ADR regulation. General features: "Twin-frame" ...

Payload: 12, 16 t
... Hercules tipping trailers. innovation and cost-saving features, a robust design and extensive standard equipment make the bijlsma hercules tipping trailer the ideal choice. Powerful, cost-saving features The ...

Payload: 3.5, 4 t
Tipping and non tipping trailers available Standard capacities 3,4,5,6 tonnes Special capacities on request Single or double axles Special trailers on request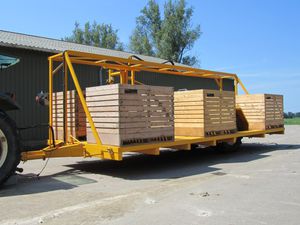 ... deep bed trailer is 8 meters, but can be customized to your specifications. All deep bed trailers come equipped with the heavy duty harvesting belt, which can be moved along the side of the trailer, ...
See the other products
Sweere Agricultural Equipment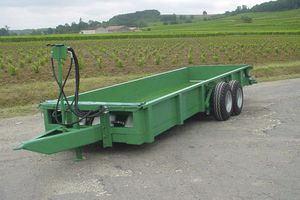 Payload: 204 kg
... and effortlessly maneuver through common 36" gates. The Buddy Cart measures 33.5" wide, 72" long (including tongue), and 27" high. Featuring a heavy-duty steel tongue, the Buddy Cart easily installs ...
See the other products
BCS America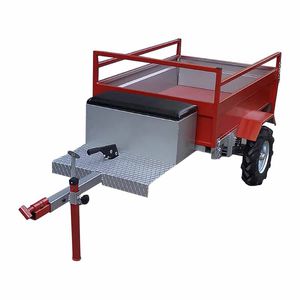 single-axle trailer
ARD-MT 100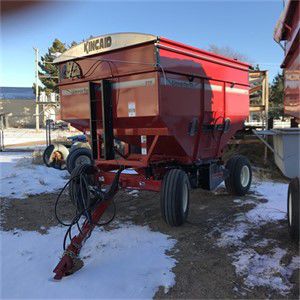 The latest in field devitalization efforts for regulated seed. Grinding rates and consistency to ensure seed is no longer viable in the field and virtually eliminating volunteer. Grinding rates average at 2lbs ground per second.

... their truck for hauling. However, the Chute Cart makes transportation so much easier! Also, each cart comes with a winch to attach to the chute and easily slide the chute onto the cart. Hooking up the ...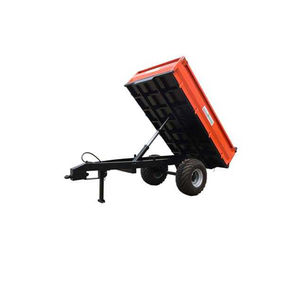 Landforce Trailers are used for the transportation of agriculture produces, farming remainders, residues or weeds from one place to another. Heavy Duty Structure using finest quality of raw material and Robust Design, ...

dump trailer
NSAT2WT Series
Payload: 10, 15 t
Press Panel doors are made of corrugated sheet. For easy loading / unloading all the doors are of removable type fixed to the pillars and front. Easily transportable as it gets easily attached / mounted. Well designed for towing and ...

flatbed trailer
P,L Series
... road homologation. Designed and built for the tomato harvesting. Harvesting operation The tape is attached to the first cart from the front and the loading operation can begin by sliding the tape to the rear. When ...

Payload: 5 kg - 12 kg
... purpose trailers as follows: -General purpose trailers -Cotton trailers -Corn and Grass silage trailers -Manure trailers -Bale trailers According ...
See the other products
Atespar Motorlu Araclar San. ve Tic. Ltd. Sti.

Payload: 3, 5, 7, 9 t
... the construction of trailers and we are using best steel to construct the chassis of trailer to give extra strength to the trailer and we are using best steel to construct the chassis ...

Payload: 3.5, 5 t
CETINKAYALAR Trailers are manufactured in both standard and dumpered types in 3,5-5 ton capacities. There are also side tipping trailers available in dumpered types. Special usage models of 8 and 10 tons ...

Payload: 3.6 t - 12 t
Technical description: Wagon's cover and chassis made of steel Screw conveyors are powered directly trough PTO Vertical rotating screw conveyor, 360 degrees, charging height = 8,5 m, operated manually Shaft support Top cover can ...

Payload: 35 t
... Harvest with the New Sugar Beet Cart! New for 2015, the Sugar Beet Cart from Amity Technology fits any operation and unlocks profit potential that is lost with the competition. This new cart boasts ...

dump trailer
TYT 30x /SKD1,TYT 40x / SKD1 series
Payload: 3, 4 t
See the other products
ABOLLO AGRICULTUAL MACHINERY CO.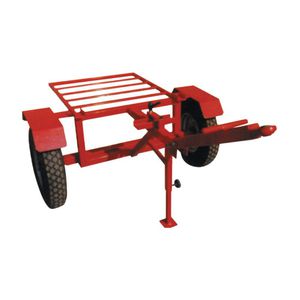 This trailer is made to accomodate the aspirator S/400 with sack-collection The set-up allows entry into parks and small spaces Dimensions: 1900 x 1060mm. (height 560mm.)