The Online Agricultural Exhibition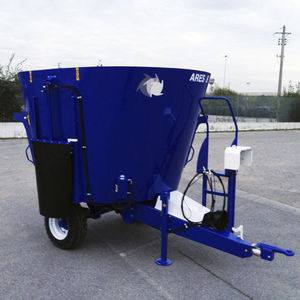 vertical mixing wagon
ARES CL
Ares serie uses one vertical auger with boron-steel knives mixing system. The auger's transmission is driven by epicyclic reduction gear. This machine has been studied to work with whole round or squared bales adding silage.
See the other products
RBS UE srl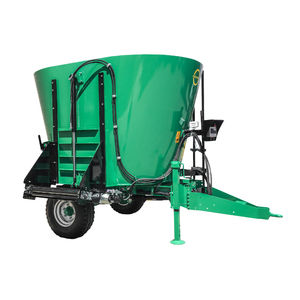 vertical mixing wagon
V07SNDD050001
Capacity: 7 m³
MIXERS VERTICAL SYSTEM VTSNDD Unifeeds / mixers agricultural trailers Juscafresa. Destined to ensure quick, homogeneous and fluffy mixture of various products for prepare a ration ...
See the other products
juscafresa s.a.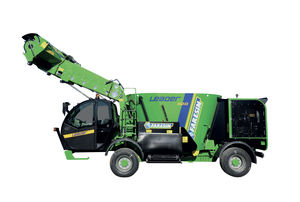 vertical mixing wagon
LEADER MONO 1100
Capacity: 11 m³
- Line for medium to small-sized companies - The ideal machine to make the switch from trailed to self-propelled
See the other products
FARESIN INDUSTRIES S.p.A.
vertical mixing wagon
DRAKKAR 214T
vertical single auger mixer with multching turbine electric control two distribution options : Distribution front right side door Distribution by turbine three chute options: standard chute single chute standard ...
See the other products
Belair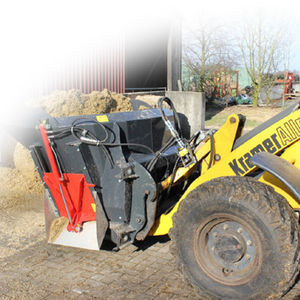 vertical feed mixer
MM Low OPTION
Capacity: 1.2, 1.3 m³
• Front-mounted vertical mixer • Double-sided discharge as standard • Electrohydraulic operation as standard • 1 piece hydraulically operated mixing auger • Stainless steel version available on request • ...
See the other products
Günter Schmihing GmbH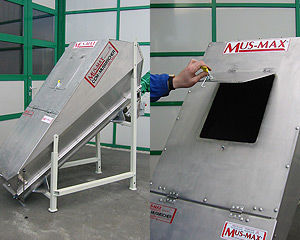 stationary feed mixer
220, 300, 500 Series
Feed mixer for CCM, soya and active agents, Austrian patent, with test certificate, diagonal mixer painted or made of stainless steel, with maximum mixing accuracy – ...
... above a suitable hopper, you cut the bale envelop and the falling product is led to a conveyor which brings it into the mixer wagon, that is stopped at acoustic signal of reached weight.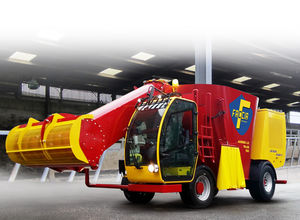 vertical mixer
ARIES LD series
Capacity: 14, 16, 20 m³
ARIES LD is the version studied for accomodating the height of the machine, in order to allow the entrance also in very short stalls, that is a strategic factor for those who offer ousourced services. • Comfortable and low cab with excellent ...
See the other products
Faccia Technology
See the other products
ROMSAN TARIM SAN. VE DIŞ TİC.A.Ş.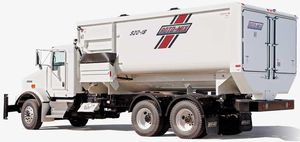 horizontal feed mixer
540-14,620-16,720-18,920-18
Capacity: 620, 540, 920, 720 ft³
... augers that move the feed from end-to-end for thorough mixing. The lifting action of the rotor eliminates wedging of the hay or long cut feeds under the lower auger. Patented tumbling design reduces mixing ...
See the other products
Roto-Mix, LLC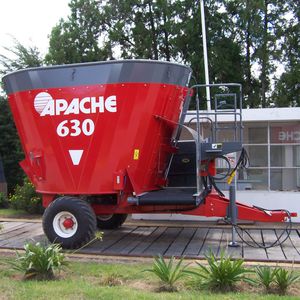 See the other products
Apache
vertical mixing wagon
P-110
All purpose mixer with hydraulic motor. Design of mixer blade as well as its motion allows cement mix to remain uniform, even when pouring out small quantities at a time. Can also mix concentrate and ...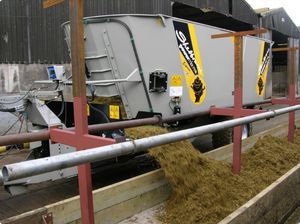 vertical mixing wagon
Powermix Express Series
Capacity: 9 m³ - 25 m³
In situations where feed needs to be placed into the centre of a double wide trough the Powermix fixed front conveyor option is ideal. This option is available on all tub sizes from 9 to 25m in single and twin tub configuration The same ...
See the other products
Shelbourne Reynolds Engineering
horizontal feed mixer
2920 PLUS
Capacity: 10 m³
Mixers – distributors rations Mainero 2920 Plus have a system with three horizontal mixing augers that, thanks to its flow of material to the ends of the rack, can take advantage of their capacity very ...
See the other products
Mainero
horizontal feed mixer
MU xxx-2 series
Capacity: 1,680 l - 22,400 l
Excellent mixing performance and effectiveness because of high speed mixing of up to 16.000 L product content
See the other products
Van Aarsen International B.V.
vertical feed mixer
SILOKING TrailedLine Compact series
Capacity: 7 m³ - 14 m³
... high maneuverability and smooth running. With various discharge options, the feed mixer can be individually adapted to the farm conditions.
See the other products
SILOKING Mayer Maschinenbaugesellschaft mbH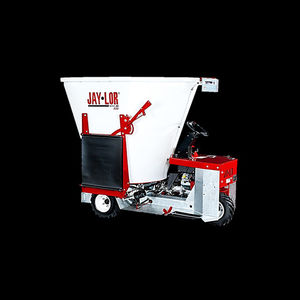 vertical feed mixer
A50 series
Capacity: 1.4 m³
Freestanding Square-Cut vertical auger Easily operated door Powerful hydrostatic all wheel drive* Heavy duty, galvanized, corrosion resistant frame Highly maneuverable three wheel system to accommodate tight corners*
See the other products
Jaylor Fabricating Inc.
horizontal feed mixer
YK-HEL 200
Capacity: 16 m³
This machine can chop straw, cloves and hay bales and mix it with corn silage, broken beet parts and pulp, bran and feed homogenously. It is ideal for big-sized businesses.
See the other products
Sayginlar Agriculture Machinery Ltd.
Capacity: 420 ft³ - 1,360 ft³
Superb mixing action Fast unloading Uniform mix Dependable Shreds large bales of alfalfa or local hay with ease
Penta Stationary Vertical Mixers are compact and convenient machines with a high capacity and low power consumption. Stationary mixers offer the possibility to use more economical feed boxes with less ...
horizontal mixer
DMPA series
Capacity: 6 m³ - 132 m³
... batch mixers are used to mix various powdered ingredients to form a homogeneous mass, to which a limited percentage of animal fats, water and/or vegetable oils can be added without any problems. The main characteristic ...
See the other products
Wynveen International b.v.
... diagonal mixer from SKIOLD is suitable for accurate mixing of almost any kind of raw material in the form of meal or granulate. It is possible to add liquid raw materials, such as fat, molasses, or oil, ...
See the other products
SKIOLD A/S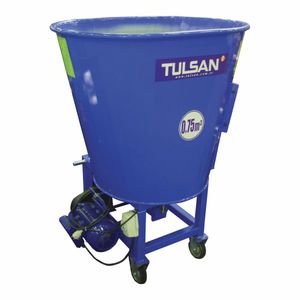 Capacity: 0.8 m³
Make sure that your animals get all the nutrition they need ! *The milk yield per animal increases (depending on animal race) around 1,5 to 2 L *Effective for 8-12 animals *Easy to use *Efficient cutting and hashing operation *Can ...
See the other products
Tulsan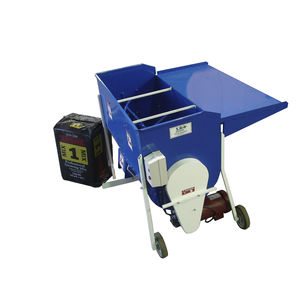 For smaller needs, the SB09 is primarily a mixer and bale breaker of high quality designed to cause the least possible damage to your peat moss fiber. Allows you to mix all kinds of soil, fertilizer, water, to obtain ...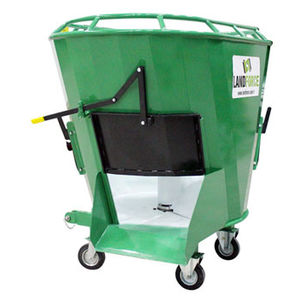 See the other products
MTALL Sac. Makina San. Tic. A.S.