The Online Agricultural Exhibition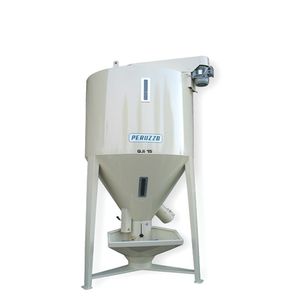 Capacity: 600 l - 8,000 l
Rised mixers complete with loading hopper, outlet tubes for feed checking during mixing operation into loading hopper and feed sacking. Upper door for positioning the loading screw conveyer or for checking ...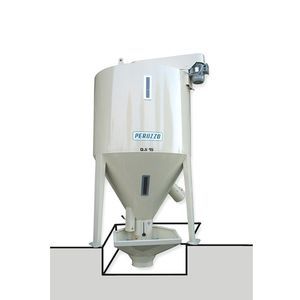 Capacity: 1,800, 2,500, 3,500 l
Buried mixers complete with loading products into its hopper. Outlet tube for sacking mixed product and checking outlet during mixing operation. Upper door for loading by screw conveyers or cleaning maintenance.
horizontal mixer
MO series
Capacity: 500, 1,000, 2,000, 3,000 l
The horizontal mixers have been designed for the complete mixing of fine flour purposes especially for pig farms and similar. The particular mixing screw ensures the total homogeneity ...
... being transferred to footwear. In order to avoid all this and reduce man hours, the use of a feed mixer is deemed necessary and of great benefit. Milkplan feed mixer ...
vertical mixing wagon
HENOMIXER
Capacity: 1.5 m³ - 8 m³
The mixer wagons HENOMIXER find their ideal position in the medium and large farms, granting a quick and perfect integration of the different products destined to the Unifeed preparation. Round bales ...
Capacity: 1,900, 2,200 l
Vertical mixer machines are the most popular because they combine ease of use and low cost. They can be combined with any mill and have a capacity of 1900 or 2200 liters.
Capacity: 950, 2,050 l
This is a semi professional type of mixer. It offers extremely fast mixing: the mix is prepared in nearly half the time comparing to the vertical machines. The final product is highly homogeneous. An electrical gear ...
Capacity: 2.5 m³ - 15 m³
Mixers are used for homogenous mixing of all grinded ingredients of mesh feed. Due to this process animal can get a balanced nutritions from each raw material in feed. Generally horizontal type mixers ...
Used to add required melasses or other liquids into feed by homogenous mixing.
... dry feed/prestarter in the form of meal or crumbs. The integrated spiral on the shaft presses the feed into the trough. The mixer at the end of the shaft mixes fed and the water which was introduced through the hollow ...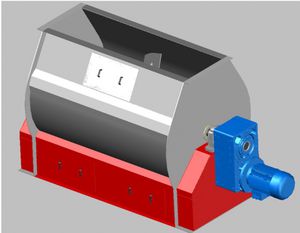 horizontal mixer
MIX 5000
The rapid mixer mod.MIX5000 essentially consists of a horizontal casing with two pneumatic-controlled buckets on the bottom and a six blades rotor with opposite move, turning around the horizontal axis. The filling ...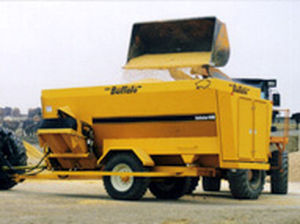 horizontal mixer
Kwikmixer
Capacity: 200 ft³ - 700 ft³
Our Kwikmixer is a total mixed ration mixer for today's fast-paced beef industry. Built with over 60 years of experience, it can give a total mixed ration in as little as three to six minutes. Thoroughly and evenly blends ...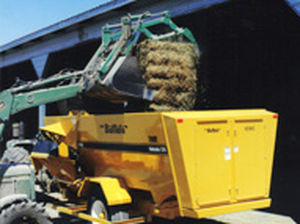 horizontal mixer
Kwikcutter
The ultimate total hay mixed ration mixer for today's dairy industry. The Kwikcutter cuts and mixes dairy quality alfalfa - up to 100% capacity of the mixer! Serve your dairy cattle hay the easy way. Feed your ration ...
Unique turbine mixer No crust at horizontal and vertical mixing Mixer can start even if the feed is sedimented Agitator in top of the tank Minimal wear and quick ...
stationary mixer
WBHP - WBHT
Capacity: 165 l - 20,000 l
In addition to the features of standard WBH mixers, the WBHP and WBHT-type ensure instant product discharge with residue of less than 0.1% depending on the product mixed. A bomb-bay discharge is mandatory where discharge time has to be ...
See the other products
Wam Group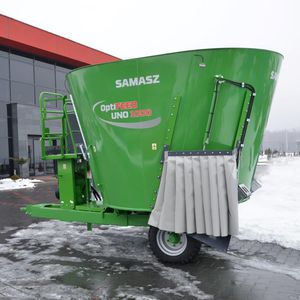 vertical feed mixer
UNO series
Capacity: 6, 7, 8, 9, 10 m³
... with height restrictions. Thanks to its dimensions and design this wagon will fit to every barn. OptiFEED UNO HD is a model of mixer feeder that connects high efficiency of mixing ...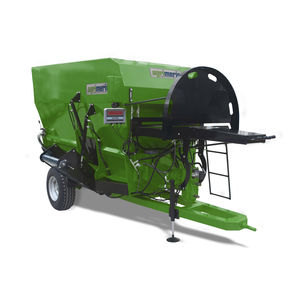 vertical feed mixer
AMFMX
Capacity: 12 m³
Feed Mixer is an ideal solution for live stock farms. The simple, durable and light weight construction of the machine makes it the best equipment for small dairy and cattle farms. The crops like stalks, ...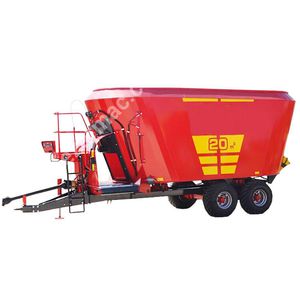 See the other products
SEZER TARIM ve Sagim Teknolojileri San. ve Tic. Ltd. Sirketi
... robust construction for longer life Gentle action - avoids damage to product Homogeneous mixing - no product separation Application The Alvan Blanch Mixer is ideal for blending a wide range of dry ...
See the other products
Alvan Blanch Development Co. Ltd.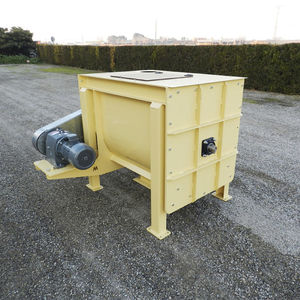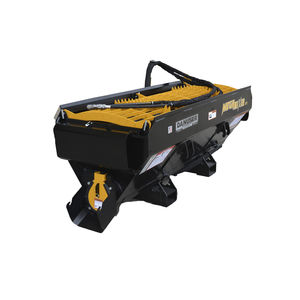 horizontal feed mixer
R75, S75
Capacity: 20.3 ft³ - 27 ft³
... Each Mega Mixer includes two 2' multi-link chutes that store conveniently on the bucket. Additional chutes are available with chain mounting holes for stronger support. A lockable discharge flap limits spilling and allows ...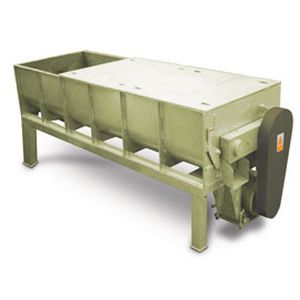 Capacity: 1.6, 1.9 m³
... Unification with ROmiLL roller mills Weighing all components on one tensiometric scale Base of compact and variable feed mill Start even by fully charged machine
Capacity: 0.8 m³ - 2.9 m³
Diagonal Mixers Diagonal mixers models 500 to 1000 Kg. Suitable for all products. Slow gentle even mixing action with full or part loads. Volume 1.7-2.9 cu.m. Free Planning and Product ...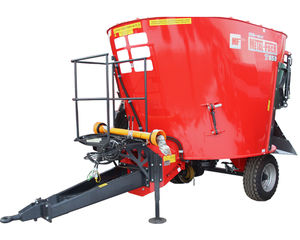 vertical mixing wagon
T659 series
Capacity: 5, 6, 7, 8 m³
... indicator – 50 mm hitch ring – Two mechanical power counterblades – PTO drive shaft – Welded retaining ring – 8 blade mixing screw – Planetary transmission gear – Parking hand brake – Discharge port – Removable ...
See the other products
Bernardin
vertical feed mixer
TY-YK 6,TY-YK 12
Forage Harvester is used for making silage of all types of green feed plants (dover, green barley, grass) Blades making the cutting and blowing processes simultaneously prevents any harm to machine by making kickback of machine when they ...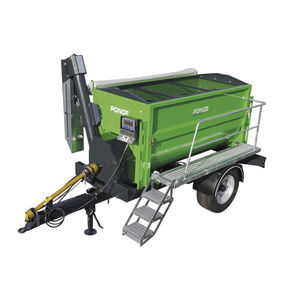 vertical mixing wagon
MRF4000
Capacity: 5.3 m³
vertical feed mixer
AFM series
Capacity: 0.8, 1.5, 3 m³
Powered by Electrical motor 220V or tractor tail shaft (PTO driven). 0.75 m3, 1.5 m3, 2.0 m3 and 3.0 m3 types are available. Easy to use by electric and tractor tail shaft. Efficient cutting and hashing operation. By all types of tractors ...
onino mixer feeder wagons, thanks to their unique specifications, guarantee mixing and distribution of any kind of product for feeding of livestock. The four auger mixing ...
See the other products
Bonino
vertical feed mixer
8680640013367
See the other products
BARBAROS MOTOR MAKINA SANAYI IC VE DIS TIC LTD STI