The Online Agricultural Exhibition
... and effortlessly maneuver through common 36" gates. The Buddy Cart measures 33.5" wide, 72" long (including tongue), and 27" high. Featuring a heavy-duty steel tongue, the Buddy Cart easily installs ...
See the other products
BCS America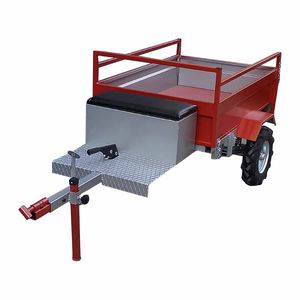 single-axle trailer
ARD-MT 100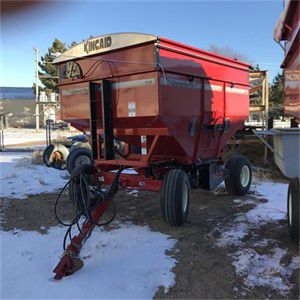 The latest in field devitalization efforts for regulated seed. Grinding rates and consistency to ensure seed is no longer viable in the field and virtually eliminating volunteer. Grinding rates average at 2lbs ground per second.
single-axle trailer
ATV250
The 250L trailer is fitted with 2 pneumatic wheels, a galvanised chassis and an easy-to-use tipping mechanism. The heavy duty galvanised frame ensures the trailer is suited to harsh terrain.
See the other products
jfcagri
... their truck for hauling. However, the Chute Cart makes transportation so much easier! Also, each cart comes with a winch to attach to the chute and easily slide the chute onto the cart. Hooking up the ...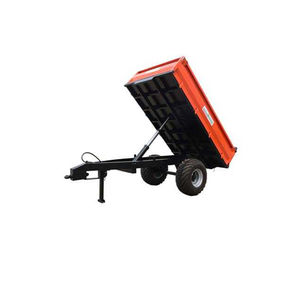 Landforce Trailers are used for the transportation of agriculture produces, farming remainders, residues or weeds from one place to another. Heavy Duty Structure using finest quality of raw material and Robust Design, ...
dump trailer
NSAT2WT Series
Press Panel doors are made of corrugated sheet. For easy loading / unloading all the doors are of removable type fixed to the pillars and front. Easily transportable as it gets easily attached / mounted. Well designed for towing and ...
... purpose trailers as follows: -General purpose trailers -Cotton trailers -Corn and Grass silage trailers -Manure trailers -Bale trailers According ...
See the other products
Atespar Motorlu Araclar San. ve Tic. Ltd. Sti.
... the construction of trailers and we are using best steel to construct the chassis of trailer to give extra strength to the trailer and we are using best steel to construct the chassis ...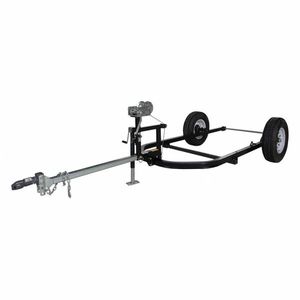 The chute trailer is designed specifically for the Q-Catch 86 Series and Q-Power 106 Series cattle chutes to make moving your cattle chute a simple task.
CETINKAYALAR Trailers are manufactured in both standard and dumpered types in 3,5-5 ton capacities. There are also side tipping trailers available in dumpered types. Special usage models of 8 and 10 tons ...
Technical description: Wagon's cover and chassis made of steel Screw conveyors are powered directly trough PTO Vertical rotating screw conveyor, 360 degrees, charging height = 8,5 m, operated manually Shaft support Top cover can ...
... Harvest with the New Sugar Beet Cart! New for 2015, the Sugar Beet Cart from Amity Technology fits any operation and unlocks profit potential that is lost with the competition. This new cart boasts ...
dump trailer
TYT 30x /SKD1,TYT 40x / SKD1 series
See the other products
ABOLLO AGRICULTUAL MACHINERY CO.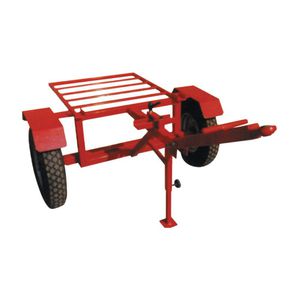 This trailer is made to accomodate the aspirator S/400 with sack-collection The set-up allows entry into parks and small spaces Dimensions: 1900 x 1060mm. (height 560mm.)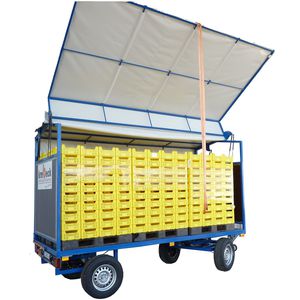 The DSA 4016 is a turntable drawbar trailer with MOT approval (up to 80 km / h). It helps to collect the harvest boxes from the field and to transport it to the processing facility. The load capacity is 576 boxes of the ...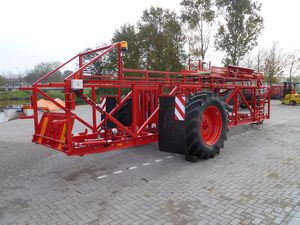 ... height-adjustable frame, the trailer can unload independently and load back up with minimal help from a forklift. The large tailgate and bottom belt keep the tipping of the crates to a minimum during the unloading of ...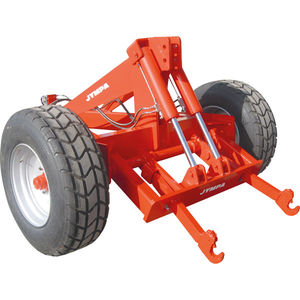 Update your tractor It allows attaching any machine or suspended implement to tractors that do not have three points. The quick hitch converts a suspended machine quickly and comfortably. Range of models for tractors of all powers.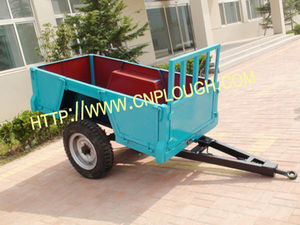 single-axle trailer
7C Series
See the other products
Shandong TIANSHENG Machinery Co., Ltd.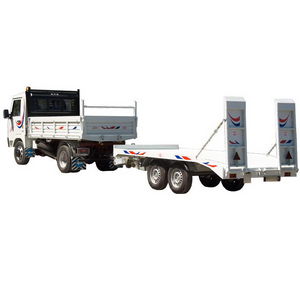 flatbed trailer
E08 P000A
Work vehicles Fort, represent a wide range of professional means for the transport of material. With the possibility of mounting a variety of accessories, these means can turn into custom vehicles. Under art. 58, paragraph 1 of the ...
Length : 96& Width : 60" Height : 12" Volume : 40 Cu. Ft. Weight : 650 Kg. Diesel Cons. : 1 Ltr./Hour(Approx) Road Speed : 18 Km/Hour Pay Load : 1.5 Ton with Hyd. Tipping System
The Andros OmniLoad System allows you to safely and efficiently load bobtail trucks, semi-trailers, and ocean containers from any location. Unlike typical yard ramps, the OmniLoad System can be transported from location ...
See the other products
ANDROS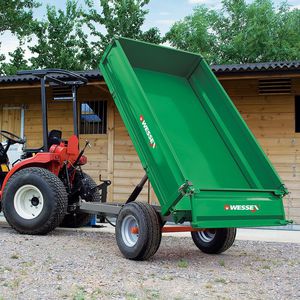 ... large or bulky materials, mesh side extensions are available as an optional extra. The Wessex 1.25 ton hydraulic tipping trailer is ideally suited to the compact tractor for use on private estates, large gardens and ...
See the other products
Wessex International
dump trailer
AST-4,ADT series
Trailer is one of the equipments that must be included each agricultural establishments and farmers. It is commonly used for the transport of goods and materials in farm, field and gardens. Air and hydraulic brake ...